Check out what deals are currently available.

Subscribe to our
newsletter
to receive our Special Deals straight to your inbox.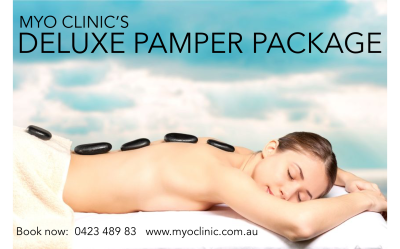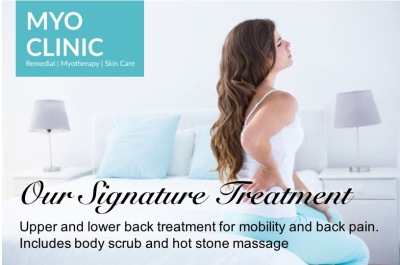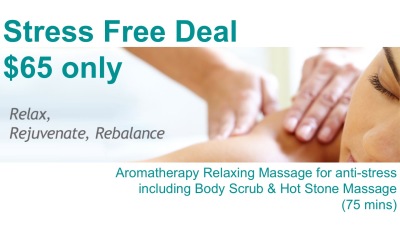 120 Minutes of PURE RELAXATION with our Deluxe Pamper Package.
Includes whole body relaxation massage, reflexology, back scrub, hot stone massage, facial and body wrap. $125 per person. BOOK NOW on 0423 489 838.

Do you have back pain? Try Our Signature Treatment for 90 minutes of bliss.​
Only $85 for upper and lower back mobility treatment, including pain free treatment, as well as a back scrub and hotstone massage.
Call now to book your treatment!

0423 489 838

It's time to de-stress. Book now for our Stress Free Deal for 75 minutes of pure relaxation, including aromatherapy massage, body scrub and hot stone massage. Click on "Book Now" to take advantage of this great offer!